Welcome to Gardening Guide
77 Watergardeningpumps Article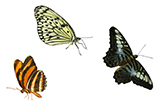 Selecting your water gardening pumps
from
:
To create special water features in your garden you will need to purchase
water gardening pumps. Without a good pump the water in ponds, pools and
fountains will not circulate. Water gardening pumps work to maintain a
healthy and balanced ecological environment in the water garden.
Water gardening pumps also keep the water oxygenated, which is important to
maintain the lives of the garden's aquatic inhabitants, since fish and
plants in the pond need oxygen to strive. As such many experts in water
garden design and maintenance refer to water gardening pumps as the 'heart
of the water garden' since they are necessary to maintain life. Good,
working water gardening pumps are also a deterrent to mosquitoes breeding in
the pond since circulating water will not be an ideal breeding ground.
The number of water gardening pumps on the market is mind-boggling, so care
should be taken when researching the various types of pumps. There are two
basic types of water gardening pumps, submersible and external. Submersible
pumps, as the name suggests, are under the water. The external pump is kept
out of the water.
Here are some tips that will help you to select water gardening pumps:
• Design the water garden before buying the pump
• The pump should be a little more powerful than you need, that is always go
one size larger than your needs if you are unsure of the exact
specifications
• If you have fountains installed, install separate pumps for the fountains
• Keep in mind that water pumps for fountains should not be used for ponds
and vice versa
• It is also important get expert advice before actually making the purchase
A good rule to follow when selecting a pump for a water garden pond is to
get one that can pump half of the pond's water volume every hour. Also, the
climate also plays a part in water gardening pumps selection. Because it
encourages algae growth in warm areas, pumps that use sponge suction should
be avoided if possible.
If you plan on installing a water fountain that is not too elaborate you can
opt to get a fountain that comes equipped with its own water pump.
The final consideration in selecting any type of water gardening pumps is
cost. Not just the cost of the initial purchase, but most importantly the
cost of maintenance and cost of electricity to keep the pump working.
As with all mechanical or electronic devices, the manufacturer's
instructions should be the first source of information.