Welcome to Gardening Guide
246 Gardening Landscaping Plan Article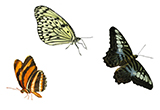 Gardening Landscape Plan
from
:
This article will discuss the importance of a detailed gardening landscape
plan. It will review the advantages of developing a plan and discuss the
disadvantages of proceeding without a plan.
Just Get It Done!
A gardening landscape plan is critical to the success of a landscaping
project. We live in a society that believes in sound bites and doing things
as fast as possible. That philosophy makes it easy to ignore the need for
careful planning. A gardening landscape plan should be prepared before a
single plant is purchased. It also needs to cover the entire project from
beginning to end. Saying, "Just get it done!" can result in an end product
that does not meet your expectations.
So Many Decisions
A proper gardening landscape plan involves many decisions.
* Decide how much you can afford to spend and fit your plan to your budget
* Determine if you will hire a professional landscaper or do the work
yourself or some combination
* Evaluate the purpose of the project. Is it primarily for privacy,
entertainment, sunblocking, to add to the value of the property, or for
viewing.
* Evaluate whether you can do the project all at once or will have to do it
in phases. If it is to be completed in phases, make sure each stage takes
into account the plans to be completed in the future. Don't build a raised
flowerbed this year in the spot where a fishpond will be installed next
year.
* Decide each of the components of the project, such as fences, lighting,
walkways, shrubs and so on
* Determine what you want to plant and the purpose of each planting -
whether it be decorative or utilitarian
I Have a Proposition
A gardening landscape plan is a process that will require numerous
revisions. It is necessary to draw your plan on paper, beginning with the
dimensions and shape of the area to be landscaped. The plan should be drawn
to scale. Normally, a landscaping gardening plan uses symbols to indicate
what is to be included in the project. It is highly recommended you make
plenty of copies of the original area drawing, because it will take several
iterations to develop a plan you can afford and will work for the space.
A gardening landscape plan can be drawn for any size project. No matter
whether you are completely redoing your entire yard, or just creating a
flower garden, a gardening landscape plan should be developed.
The Payoff
The payoff for a detailed gardening landscape plan is a final project that
meets your expectations, and most likely stayed on budget. While developing
the plan, do continuous research. There may be many things you did not know
about which should be incorporated in your plan. For example, did you take
into consideration water runoff from that slope in your back yard? Did you
pick plants that suit your climate? Once your gardening landscape plan is
complete, it is time to start digging!