Welcome to Gardening Guide
250 Appreticeship In Landscape Gardening Article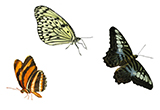 Apprenticeship in Landscape Gardening
from
:
This article will discuss the purpose for completing an apprenticeship in
landscape gardening. It will review what is required to become a
professional landscaper.
Completing An Apprenticeship in Landscape Gardening
Many landscapers only work on residential or small commercial landscaping
jobs. They are professionals but not certified as a landscape architect.
A landscape architect is usually also a degreed engineer and licensed to
work on large public or commercial projects. In either case, completing an
apprenticeship in landscape gardening can lead to professional
certification.
Hard Work
Completing an apprenticeship in landscape gardening requires a lot of hard
work. A landscape apprentice is a working landscaper. In fact, an
apprentice is frequently assigned some of the hardest, dirtiest work
involved so they learn to understand a project from every perspective and
from beginning to end. It is the apprentice you will often see digging the
holes on a job. An apprenticeship in landscape gardening requires the
ability to do physical labor, lift heavy loads, work in all types of weather
and handle chemicals. A landscaper must be able to do math calculations,
have good eyesight and able to operate landscaping equipment.
Details
An apprenticeship in landscape gardening involves gaining experience and
knowledge in many landscaping areas.
? Apprentices learn the differences between residential, business and public
landscaping projects
? Interior and exterior garden design and planning is learned
? Apprentices gain knowledge about the various landscaping materials
available and their uses in projects
? Apprentices learn about soil types
? Apprentices learn about plants and trees and their different
characteristics, including how they grow, their texture, their full size
? Apprentices learn about pruning methods, sod varieties and plant thinning
methods
? Apprentices also learn about environmental laws and license requirements
? Apprentices planning on becoming landscape architects learn to read
engineering site surveys and site analysis
? Apprentices learn how to use landscape software and how to draw plans by
hand
? Apprentices study the artistic presentation of plants in a landscape
? Apprentices also study the view perspectives
The Program
It can take up to four years to complete an apprenticeship in landscape
gardening. There are schools around the world that offer programs.
Landscape architects are the highest level of landscape professional. They
work on large public jobs such as zoos, parks and public gardens. Landscape
architects design large commercial building landscapes projects.
Professional landscapers have completed an apprenticeship and work on the
smaller jobs. When deciding to hire a professional to complete a home
landscaping job, ask to see the certification as proof they are
knowledgeable in the landscaping field. Knowing the person you hire has
completed an apprenticeship in landscape gardening provides assurance that
you will get qualified assistance.